Meet Our Team
Not everyone is cut out to join our team. Our remote location, and sometimes rugged environment requires excellence in boating skills, navigation and communication. That's the foundation. Our guides and team members also share their enthusiasm for the natural environment, whether fishing, photography or aurora. From fueling boats, meal preparations, laundry service, taking photos, to being competent navigators, each team member of our team is integral to the smooth operation of our lodge.
Besides being fun to be around (our team is enthusiastic, good-natured with diverse backgrounds) they understand that their job is giving you the trip of their lifetime- one of the reasons why you'll want to return. They are experienced outdoors people, provide exceptional service and focus on safety. They love sharing this incredible part of the world and they have the knowledge, dedication and communication skills needed to assure that your time is safe and enjoyable. They are trained in First Aid and CPR and are nationally certificated as fishing guides by Emerit.
The owners are local residents and, most of Peterson's team has lived in Yellowknife and other communities in the Northwest Territories for a great deal of their lives. Although some no longer reside in Yellowknife, they come back each year and call the North home.
We are very proud of the team that has become part of the Peterson family and know that you'll enjoy your days with them. Check out our profiles below to meet some of the individuals who make it all happen year after year. We look forward to having a terrific time with you.
Our Professional Guide Team
Chad peterson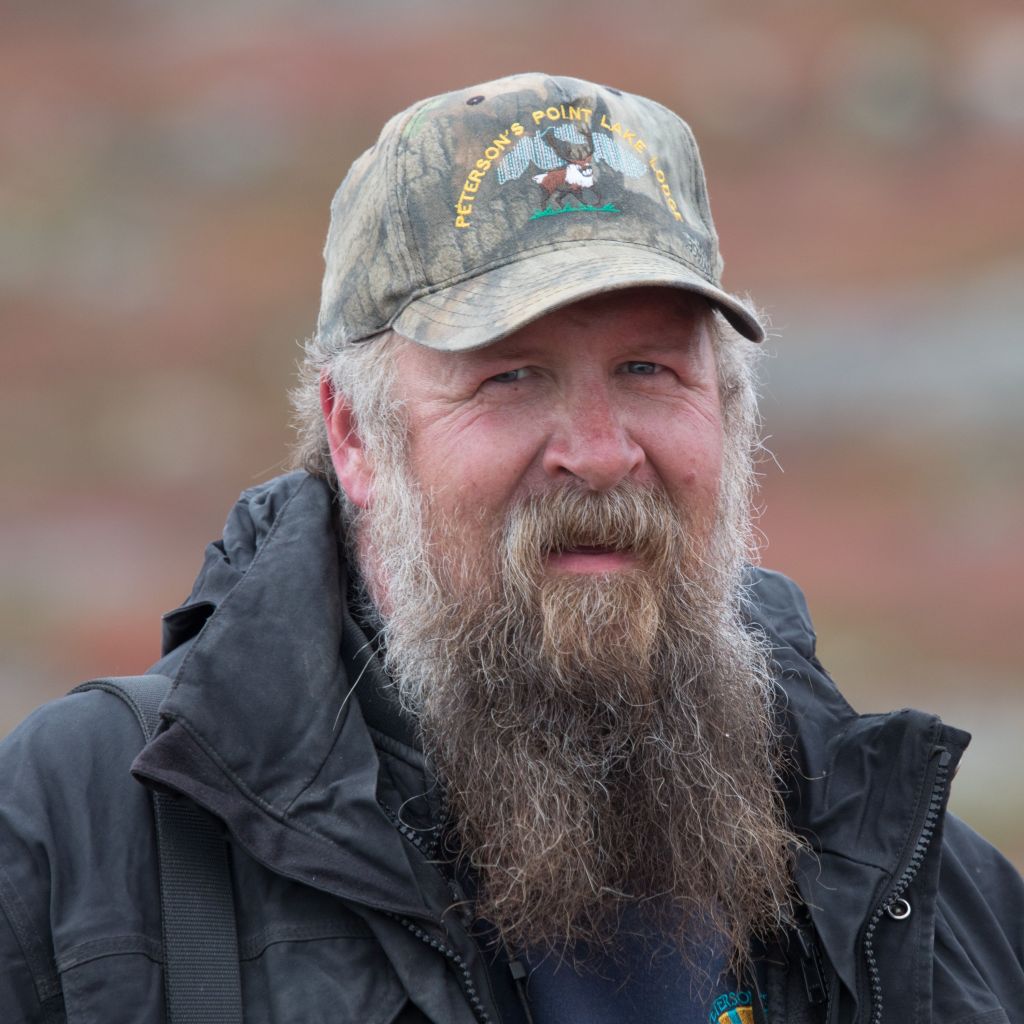 AVID OUTDOORSMAN. ON-SITE MANAGER, GUIDE AND CO-OWNER
Chad is at home on the land and it's easy to see how comfortable he is in this environment, when the season comes to a close, it's hard for him to leave. He's has become well known for cooking hearty shore lunches and for his smoked fish. When he is not guiding he's working on lodge operations and keeping equipment running in top condition. Outside of lodge life he works with First Air as an Aviation Maintenance Engineer. He is also a certified auto mechanic, sheet metal worker. He has travelled the world, from Bolivia and Columbia to Japan and Holland.
John Milner
John Milner has been guiding with Peterson's Point Lake Lodge since 2007. Asked why he does it, he responded that he has "never looked at this opportunity as work. I love being in the barrens and being able to offer a once in a lifetime trip to our guests. I love seeing the expressions on the guests faces when they hook into a trophy Lake Trout." John is retired from the Royal Canadian Mounted Police. Eleven of his 31 years of service have been in the North. John resides in Ontario with his wife, Andrea; they have a small hobby farm in that keeps him quite busy . John brings a wealth of experience to our team with his previous experience in the outfitting business in both management and guiding. John is an avid hunter, fisherman and outdoor enthusiast.
grant st. germaine
If Grant's not on the water guiding or fishing for lake trout, you could find him engaged in some other outdoor activity, be it hunting, photography or training his dogs Sconnie and Ducky. He has experience boating both on inland waters and on the ocean. Grant has been guiding at Point Lake since the 1990's in varying capacities where he's gained extensive knowledge of the lake and areas where trophy lunkers are often found. No stranger to the North, Grant has lived and fished throughout the Northwest Territories, Nunavut and Saskatchewan. In the off season, his passion for fishing takes him to Mexico for Marlin. He's also been fishing for sturgeon in BC, and for char across the high Arctic. His extensive outdoor experience, love of fishing and good-natured personality make him a fantastic contributor to the Point Lake team. Grant lives in Saskatchewan with his wife Wendy and his two retrievers.
chuck rockwell
Chuck has been a member of the Royal Canadian Air Force for over 20 years and a resident of the North since 2007. He knows the Point Lake area not only from being on the lake, but from flying over it. Born and raised in Nova Scotia, he spent the majority of his time playing sports, hunting, and fishing. Chuck has an infectious love and passion for the north, full of energy and outdoor savvy, and his attention to detail makes him an ideal companion on the lake or tundra. He lives in Yellowknife with his wife Susan and their three daughters.
jeff simpson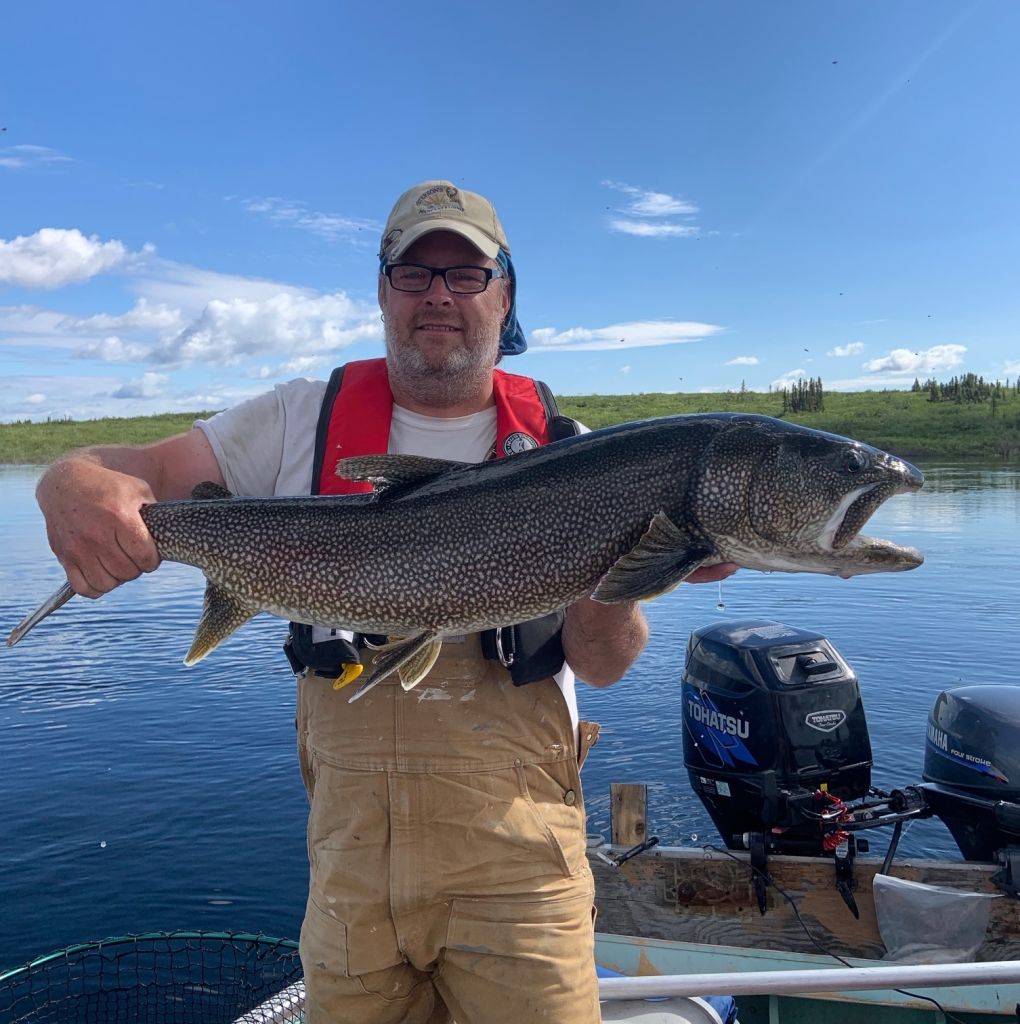 As the northern snow begins to melt in late April, you can bet that Jeff Simpson is already daydreaming about fishing and planning on returning to Peterson's Point Lake lodge. As a Yellowknife resident for the past 25 years, Jeff has certainly seen his fair share of pristine lakes and large fish. But when it comes to Point Lake he says there is NO comparison! He enjoys fly fishing and you can often find him in the evening catching Arctic Grayling in the lake beside the lodge. If it's lake trout fishing you are your looking for, then Jeff is a great guide to be with as he is always up for a fishing adventure!
Mike Palmer
Mike joined the PPLL Guide Team in 2019. Originally from Ohio, USA, he grew up fishing, hunting and working on the family farm. Mike landed in Yellowknife in 2007 and has been here ever since. He's had a varied career, including living and working in Florida to complete environmental conservation projects to his current full-time position with the Government of Northwest Territories in Environment and Natural Resources.
Each year Mike sets a fish net on Great Slave Lake to help fill his freezer. It's a busy season between his own hunting trips for sheep, caribou and moose and field trips for water sampling across the NWT, in addition to taking holidays from his full-time job to guide at the lodge. You could say Mike loves the outdoor life!
egan wuth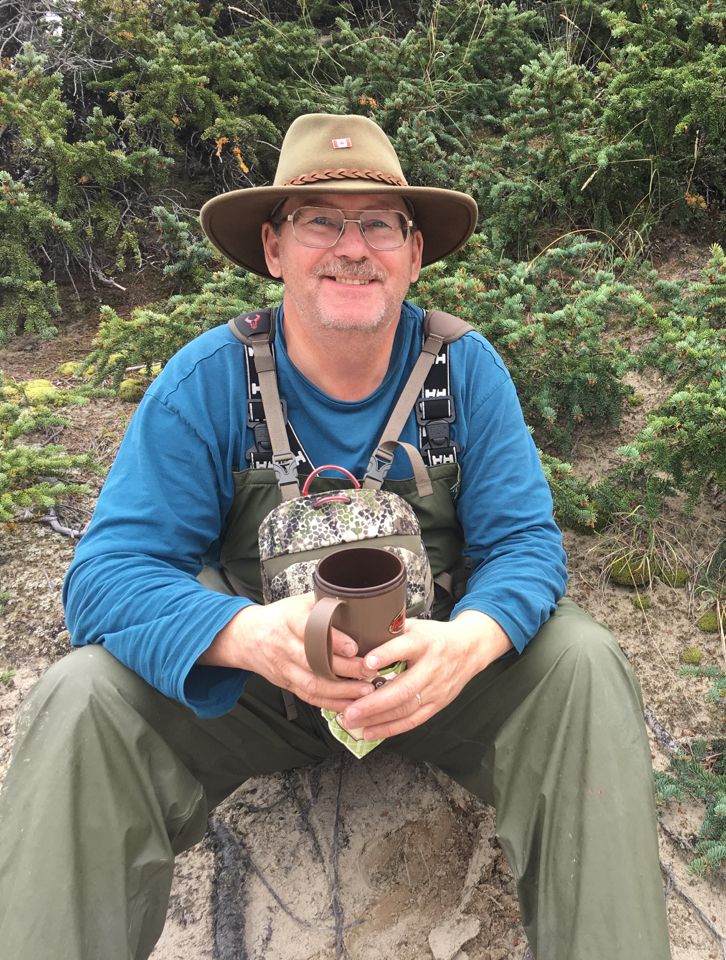 Egan is one of our long time guides being with us for approximately 20 years. He has a great knowledge of the lake, and loves to take guests hiking. Having grown up in northern Alberta, Egan has always been involved in hunting, trapping and fishing. After relocating to Yellowknife, as a Resource Management Officer with the Federal Government, Egan got his first taste of the 'Barrens'. In 1992, Egan started as a hunting guide and the Barrens have been drawing him back ever since. Egan is currently employed as a Safety Officer with Work Safe BC and resides in Fort St. John, BC, with his wife, Vivian, and their two daughters. Egan's interests are varied having a keen eye for photography, enjoys hiking and geo-caching.
francois rossouw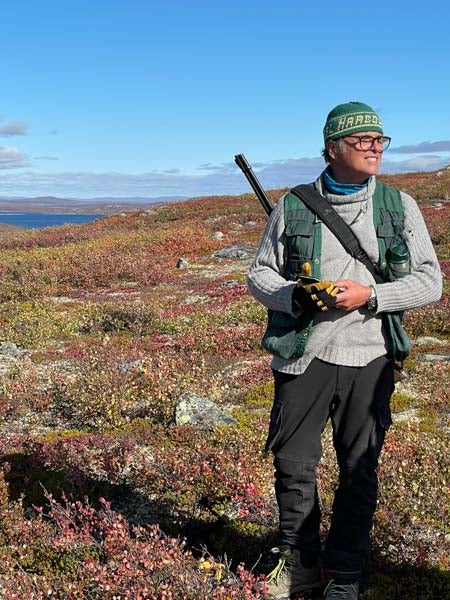 Francois has a lot of on the land experience working as a hunting and fishing guide, something he's been doing since 2005. He also as gained a lot of local knowledge working with First Nations Peoples throughout his career, learning about their Indigenous culture and land-based knowledge.
He's recently retired after 35 year career as a traditional economy and furbearer marketing specialist with the Government of the Northwest Territories. He spends his free time outdoors whether it be guiding hiking, snowshoeing, skiing, or going on scouting trips for films. He's always on the lookout for wildlife and has a keen interest in the beautiful landscapes and plants of the North. Francois lives off-gird, beyond Yellowknife city limits, with his wife Laurie.
scott robertson
Scott is a northerner; he was born and raised in Yellowknife and, has spent most of his life in the North. He has worked as a fishing and tour guide on Great Slave Lake from a very early age, managed a number of fishing and wilderness camps, and guided fishing and hunting trips on the tundra. Scott loves the outdoors. He uses his private plane to get out on the Great Slave Lake, to his cabin, or to other adventures around the continent and he as the ability to land just about anywhere whether he be has wheels, skis, or floats on his plane.
Scott is also a former champion of the Great Slave Lake Open Fire Cooking Contest and the Northern Frontier Shore Lunch competition. His tasty shore lunches and bannock with freshly picked cranberries are always a hit. Outside of these pursuits, Scott's career is as a registered nurse and health economist. He has worked on the front lines throughout the NWT and Nunavut in health centres, emergency departments, as well as in leadership and management roles.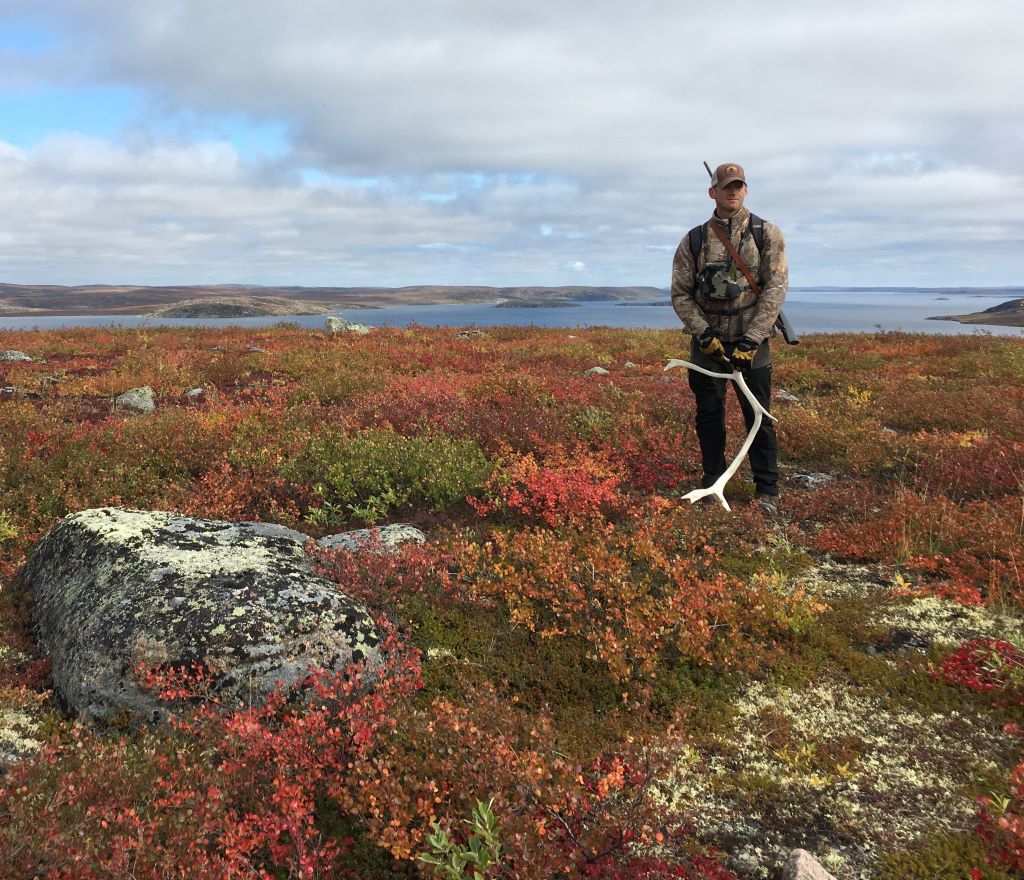 Dave grew up on a farm in Manitoba and has always enjoyed fishing and the outdoors. He moved to Yellowknife in his early 20s and has worked as an aircraft maintenance engineer for several northern airlines. He is an avid fisherman and outdoorsman and has worked as a fishing guide and camp crew on Great Slave Lake for a number of years and joined the PPLL Team in 2021.
Daven's a bit shy about the nickname "Magic Dave" that he is often called for the number of boats, planes, tents, and countless other things he has managed to fix over the years while out in the bush – usually with limited tools and supplies. After the northern summer season, he heads back to his family's farm every year for a few weeks to help hop into a combine to help with the fall harvest.
Chris Rockel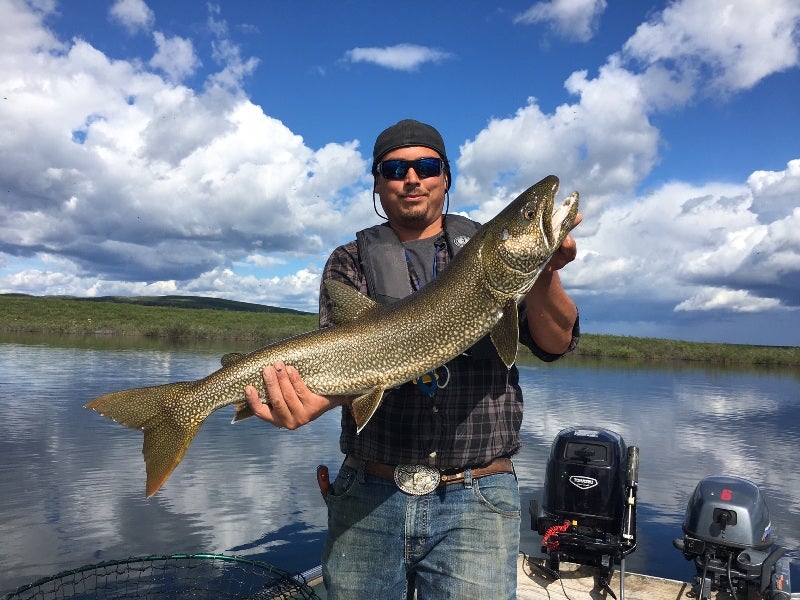 Chris has been living in the North since he was 18 years of age. It was his passion for the outdoors, and the abundant fishing, hunting and exploring opportunities that lead him to reside in the Northwest Territories. Chris pursued a career in carpentry, and became accredited as a red seal journeyman. He was recruited to the PPLL Team in 2020 by fellow work colleague and PPLL Guide Team member, Jeff Simpson. During the pandemic Chris was instrumental in building our new deluxe guest cabin as well as completing guest cabin renovations that entailed adding enclosed porches. Chris is a natural on the water; combine these skill sets with his extensive knowledge of fishing and open fire cooking abilities he certainly makes the cut to be part of the team. Chris is happy to put you on top of those trophy lakers, endless shakers and memorable midnight sun grayling catches.
Chris Goit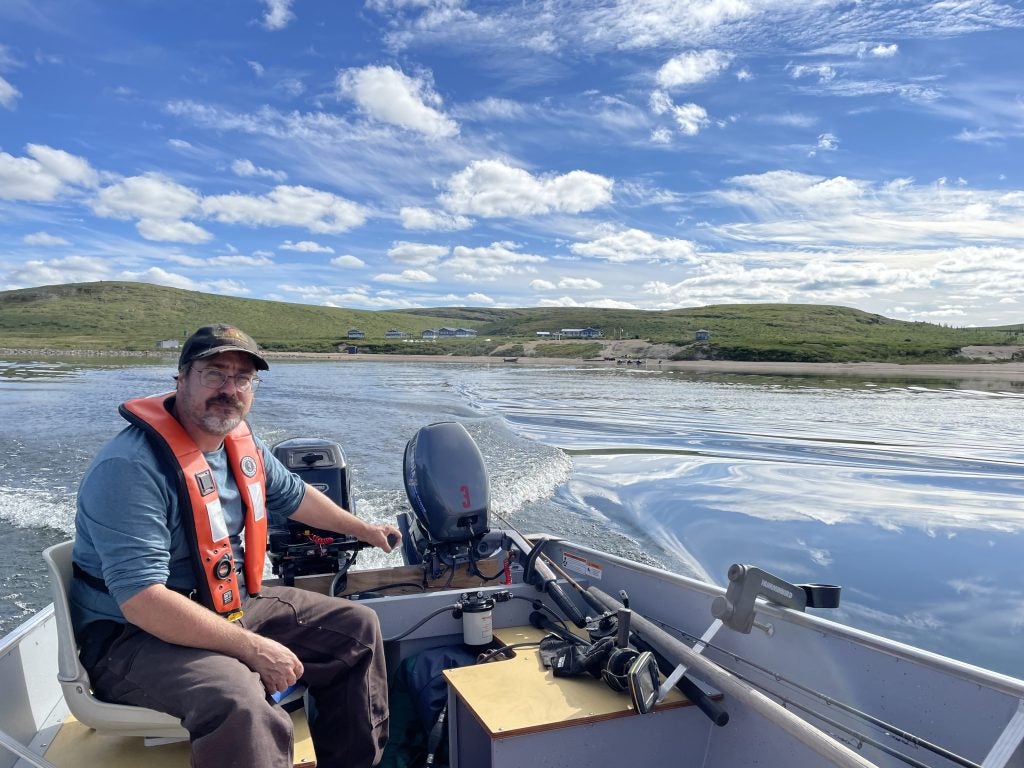 Chris is a life long northerner who calls Yellowknife home. He's taken advantage of the incredible outdoor experiences that residents can enjoy, like being able to go fishing on Great Slave Lake, one lake of many he's fished. Throughout his life he's developed extensive navigation and boat handling skills. Chris recently retired from his full-time occupation and is enjoying dedicating more time to doing what he truly enjoys – spending time on the water, fishing and/or guiding, in addition to being on the land. Chris is an active member of the Canadian Coast Guard Auxiliary. We were glad that he joined the PPLL Team guide team in 2022.
bruce weber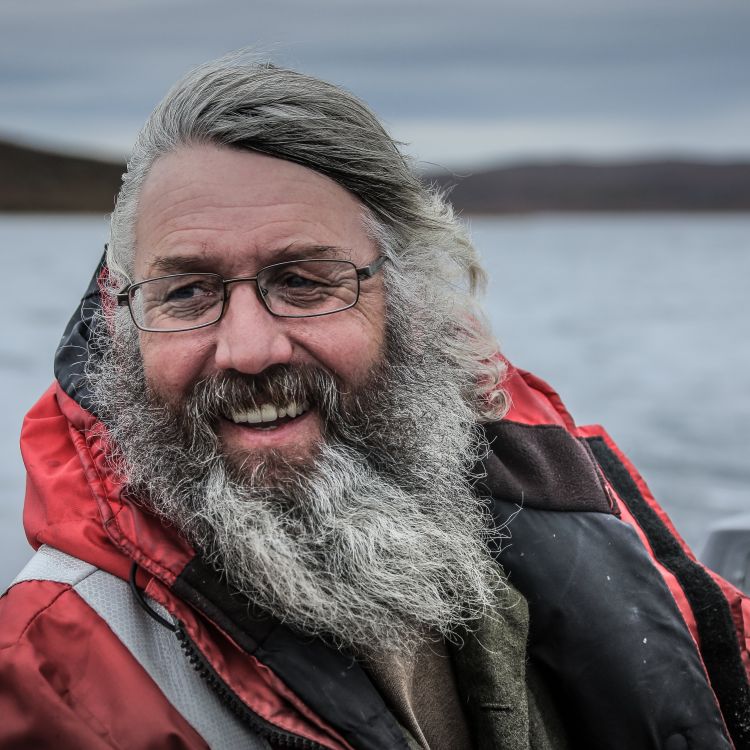 anthony santos
Our Professional Photography Workshop Leaders
cheryl stewart
Cheryl has led trips where peoples' equipment ranged from iPads to DSLR's. Her experience shooting in conditions – from the rainforest in Rwanda to the blizzards on the Beaufort Sea, to a week ride along with the Tornado Hunters – showcase her adaptability and resourcefulness. Her love of travel and the outdoors has led her to locations around the world, from the Northern coast of Alaska to the Southern seas of Antarctica, always with cameras in tow.
Her images have been used on magazine covers, in corporate offices, calendars, Christmas cards & jigsaw puzzles, and they hang in numerous homes and businesses across Canada and the US. Since graduating college, as a Certified Photographer, Cheryl continued her education with fellow professionals in the classroom and in the field. Her easy going, patient and flexible teaching style will put you at ease. She excels at sharing her knowledge in an encouraging and positive manner and, can assist any level of photographer. "My job is to enhance your ability to get the images you want with the equipment you have," Cheryl explains.
Cheryl and her husband Greg live in Regina, Saskatchewan. Both Greg & Cheryl love to travel, and if he's not on a fishing trip somewhere, and she's not on a photo trip somewhere, they travel together… somewhere. Some of the locations she has photographed: Yellowknife, Peterson's Point Lake Lodge, Tanzania, Rwanda, South Africa, Botswana, Cambodia, Viet Nam, Iceland, Norway, Scotland, Alaska, Antarctica, South Georgia, Patagonia, Easter Island, The Falklands, Hawaii, Churchill (Manitoba), Zion Bryce & Escalante National Parks, Yellowstone NP, Joshua Tree NP, Theodore Roosevelt NP, Banff NP, Jasper NP, all over Saskatchewan, Canada and many more. See Cheryl's photographs from our 2022 workshop on her website
bill braden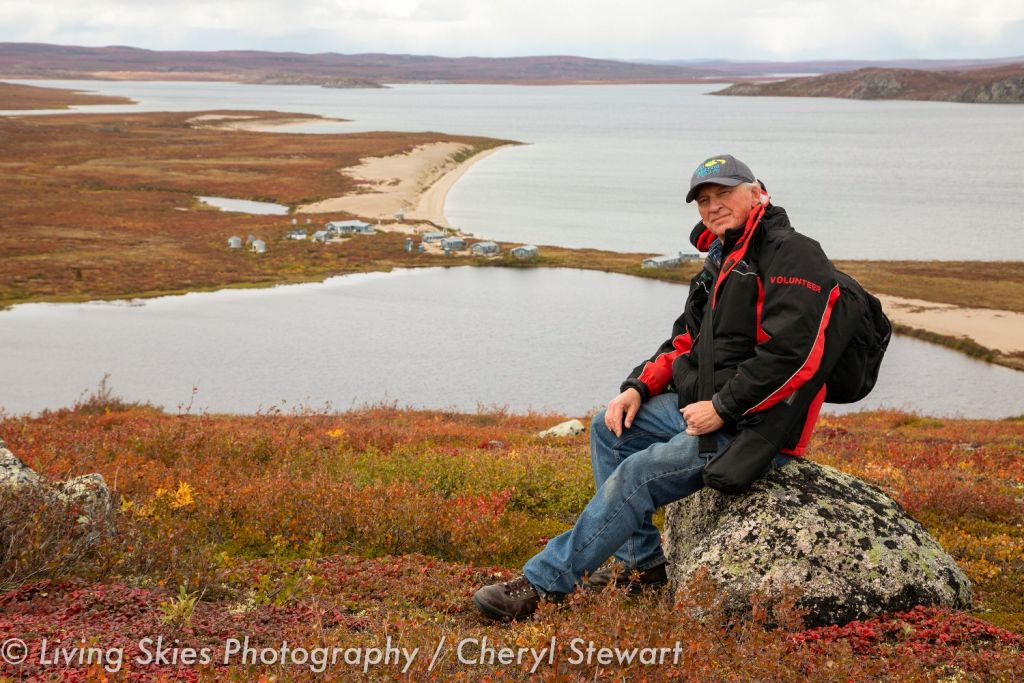 Bill's love of photography started 50 years ago in Yellowknife, and has taken him across the Arctic as a journalist and professional photographer. He loves to share his experience and enjoyment in the art of making images that will tell the story of your Aurora Experience at Peterson's lodge.
"The light this far north, you can drink it," he says. "It has an amazing clarity and crispness about it. The long, lingering 'golden hours' and the immensity of the Barrenlands are like nothing else. And capturing the aurora is a rewarding and awe-inspiring challenge."
Bill has also produced northern books including On Good Ice, Bridging the DehCho, The Air Tindi Story and his own book about the aurora experience in Yellowknife, Aurora Up! He'll be happy to talk with you about any questions you may have. You can reach Bill though our website or contact him directly at: [email protected].
tanya pearson – Culinary creator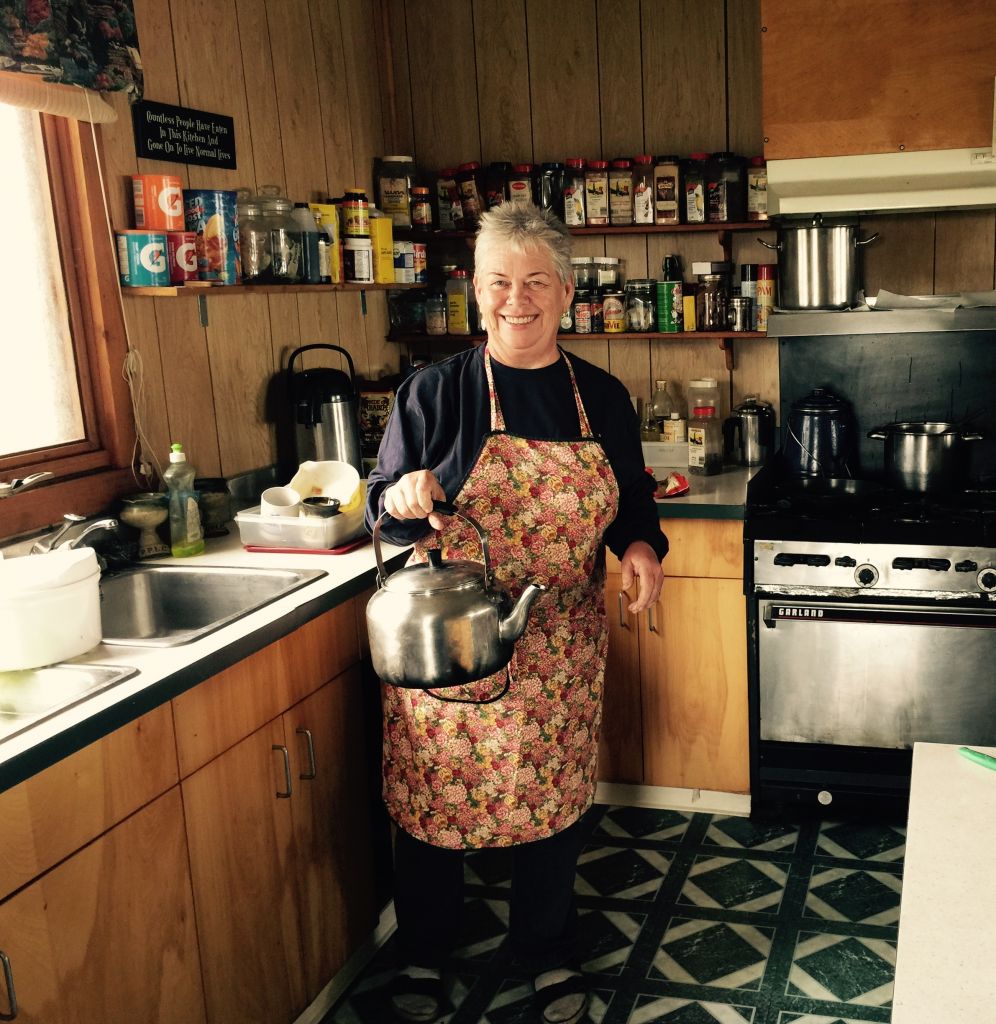 Tanya has been part of the Peterson's Point Lake Lodge (PPLL) Team since 2011. She's been catering groups of various sizes for many years, whether it be a small cocktail party or large wedding. Hailing from Nova Scotia's agricultural area, where there is an abundant of fresh fruits and vegetables, Tanya loves cooking with apples, blueberries, raspberries, as well as all kinds of fresh vegetables. That being said, she no stranger to a lobster boil and loves to cook fresh fish and seafood. She travels across Canada each year to create her culinary sensations at Peterson's Point Lake Lodge.
She has made some great friends over the years, with both guests and staff alike. She enjoys the favours of the North from the fresh fish, wild game to locally harvested berries. When asked about her professional career choice, making the decision to work in Canada's far north and some highlights of her experiences at the lodge Tanya says:
"My heart sings when I am feeding people! Going to Peterson's Point Lake Lodge was a true adventure for me. I am not an outdoors person at all but I was looking for something different – I found it. We work hard and enjoy what we are doing. There is great camaraderie between the guests and staff. There's always a laugh and a joke, all of which, makes for a fantastic work environment."
"I love to see the wildlife. Watching caribou swim across the lake is unbelievable and is one of my favourite experiences. I have seen several grizzly bears, wolves and lots of birds. Going fishing is always a highlight and great fun."
Tanya also makes a special note that "The quiet of the barrens always grabs my attention. It enhances the beauty of the surroundings and has spiritual quality. I look forward to returning every year!"