Point Lake, NT – Canada's Wild Arctic, Northwest Territories Barrenlands
65°20'52" N 114°1'55" W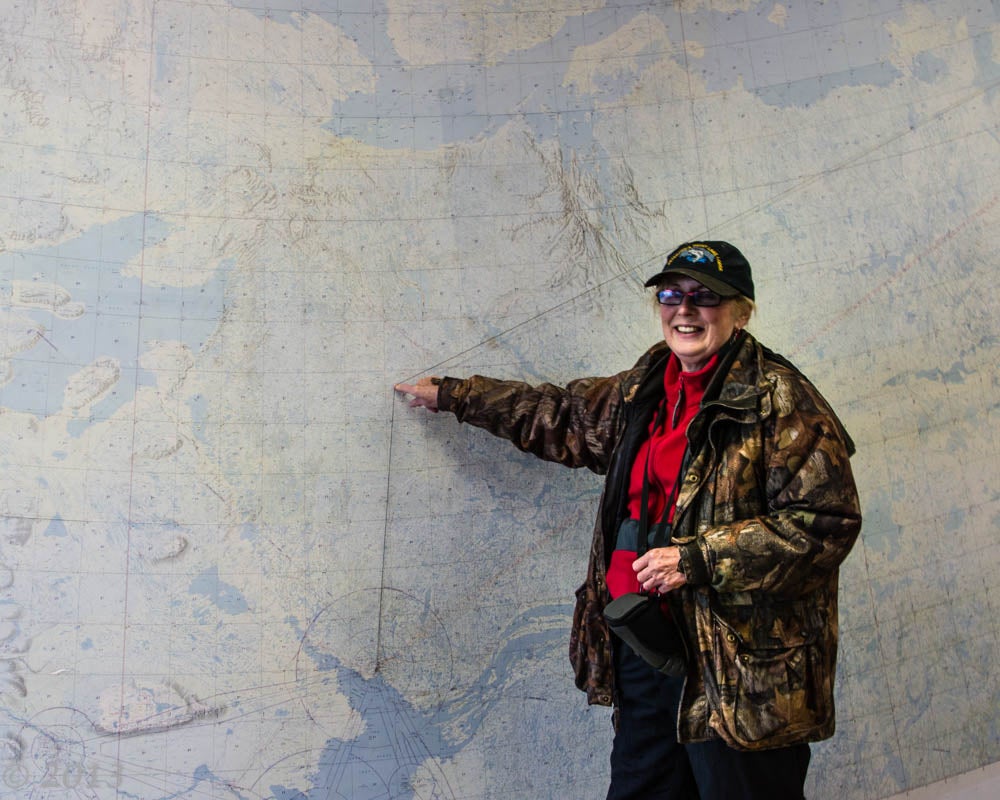 Peterson's Point Lake Lodge is located 200 miles/320 km north of Yellowknife and situated east of the nearby tree line in the forest-tundra transition zone between the Taiga Shield and Tundra Shield of the Southern Arctic Ecological Region, Northwest Territories. Pockets of boreal forests and scattered clusters of spruce trees intermingle with Subarctic tundra. Tundra dominates the eastern parts of the area. The landscape is undulating and contains small lakes, wetlands, eskers, bedrock areas, and cliffs along the shores of the vast Point Lake. This provides a stunning landscape and unique areas for annual wildlife migrations and rarely sighted birds, such as the yellow-billed loon. See some of the wildlife that migrate through this area annually and read more about this unique part of the world here.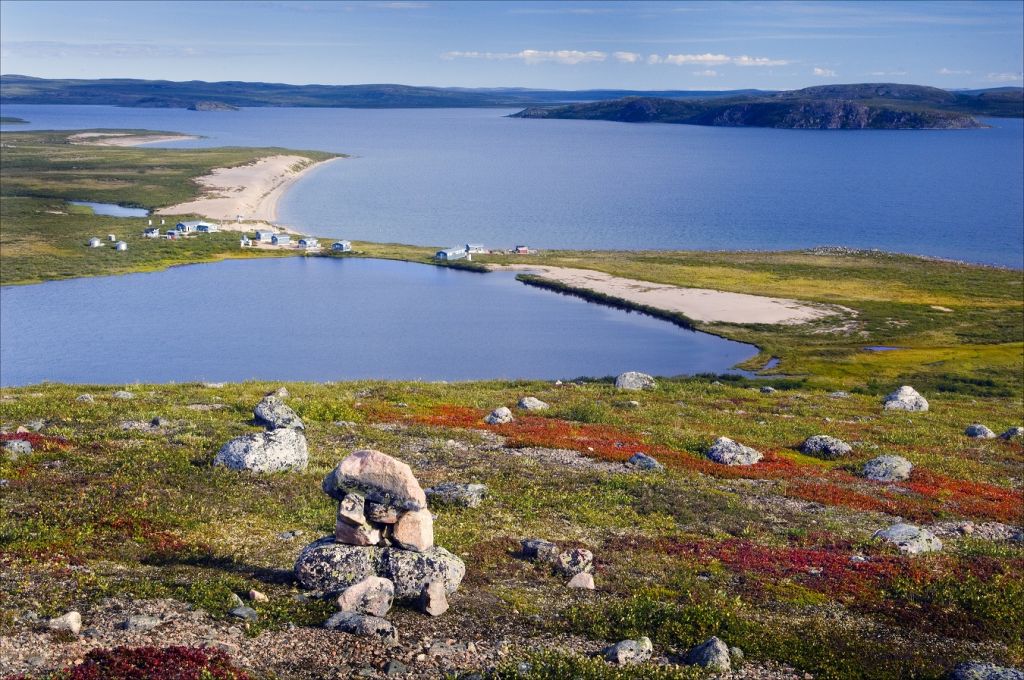 The lodge itself is situated on top of a mile-long sand esker, providing you with incredible views. From this vantage point you can see the vastness of the landscape and of Point Lake itself – one of the largest lakes on the Coppermine River system. This system winds its way over 525 miles (845 kms) to the Arctic Ocean. The size of the lake is impressing, spanning approximately 71 miles long and averages 2 miles wide with the exception of Pointless Island, a major landmass that is approximately 9 miles long x 8 miles wide. The lake provides access to incredible areas to look for wildlife and fishing for trophy lake trout. The deep drop-offs, up to 33 feet and shallow rocky shorelines, offering the ideal habitat for lake trout and, the two prominent rivers flow into Point Lake, The Itchen and Sagvak Rivers are teeming with Arctic Grayling.
Yellowknife, NT
Yellowknife sits atop the beautiful Canadian Shield. Surrounded by rugged landscape, Yellowknife sees more sun than most anywhere else in the world during our long summer days.
Curious about the weather and environment or perhaps looking for an aurora forecast? We're provided some helpful links below and, we've also included some links to people who have participated in our photography workshop , we invite you to check out their pages.
Weather & Climate
Yellowknife Forecast
City of Yellowknife weather
Point Lake Weather
Aurora
Astronomy North
Space Weather
Photography
Elston and Jackie Hill 2019: http://www.elstonhill.com/Yellowknife2019.html
Elston and Jackie Hill 2018: http://www.elstonhill.com/Yellowknife.html
Cheryl Stewart 2019: https://www.livingskiesphotography.com/Photography/TravelPhotography/NWT-2019/
Cheryl Stewart 2018: https://www.livingskiesphotography.com/Photography/TravelPhotography/Yellowknife-Point-Lake-NWT/
Robert Berdan: https://www.canadiannaturephotographer.com/caribou_gallery.html