Canada's Wild Arctic – Northwest Territories Barrenlands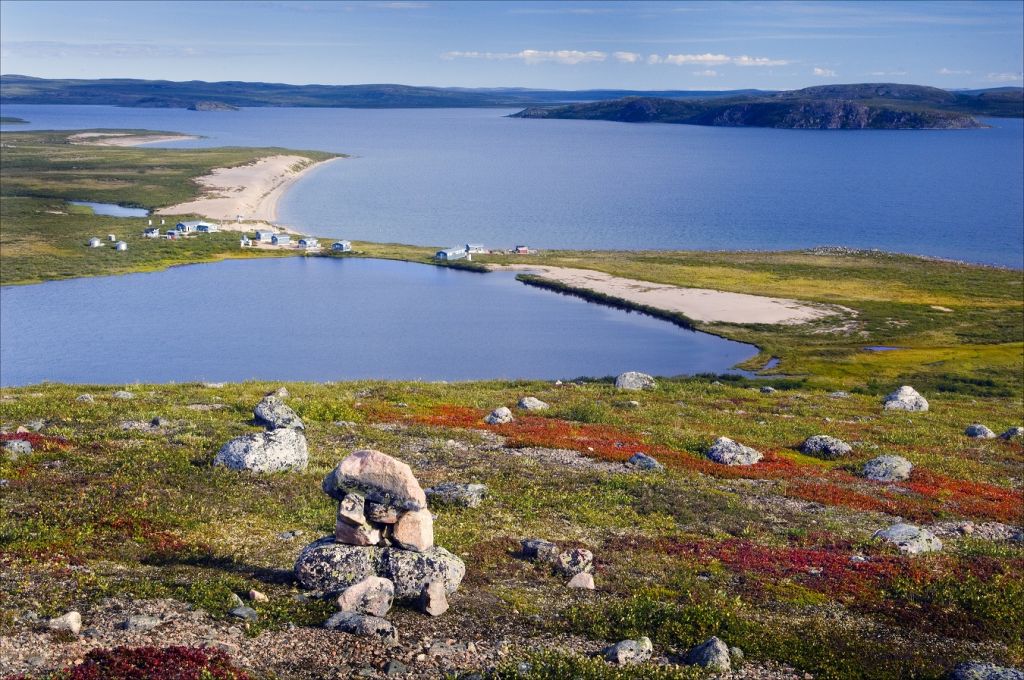 The barren lands is an amazing feature in and of itself and, when it changes in the autumn, the vibrant colours are breath-taking. Imagine walking in a landscape of radiant crimson. Peterson's Point Lake Lodge (PPLL) is located on the south-west end of Point Lake where the taiga shield meets the barrens (southern arctic ecozone). Stunted forests grow in sheltered areas and valleys until they merge with the rolling hills created from glacial retreat. This unique eco-system provides the environment for many animals, birds and fish species to call home, some only inhabit the area seasonally.
Wildlife – Caribou, Grizzly Bears, Wolves, Moose, Wolverine & More
Every summer barren-ground caribou migrate from the calving ground near the Arctic Coast towards the treeline. Peterson's Point Lake Lodge lies in the midst of their migration route. Travelling along time honoured trails caribou pass though the Point Lake area each season. You can see their trails carved into the landscape. Wolves inhabit the area and den in nearby sand eskers, following their primary food source, caribou. Grizzly bears, moose and the elusive wolverine can be seen on the rolling terrain near the shore of Point Lake or foraging in the valleys where stunted trees and dwarf willow grow.
Smaller mammals like the Sic Sic, Arctic Hare, Red Fox, Otter and Weasel can also been seen by those with sharp eyes and migratory birds like falcons, hawks, eagles, swans, loons, ptarmigan, sparrows and warblers are commonly sighted around the lodge.
Beyond the beauty of the land, the night sky is also awe-inspiring and, it just so happens that Peterson's Point Lake Lodge is located below the auroral oval, providing fantastic opportunities to see the northern lights. Your experience at the lodge is further enhanced being away from artificial lights and crowds of tourists.
Although the northern lights can be seen with the naked eye, with a little help from the camera, you should be able to capture the ever-changing bands, curtains and swirling shapes of greens, pinks, and purples. Check our our Arctic Photography Workshop, for more photos and information. Keep in mind that there are only two dates available as it's scheduled to correspond with peak of the autumn colors with aurora viewing opportunities.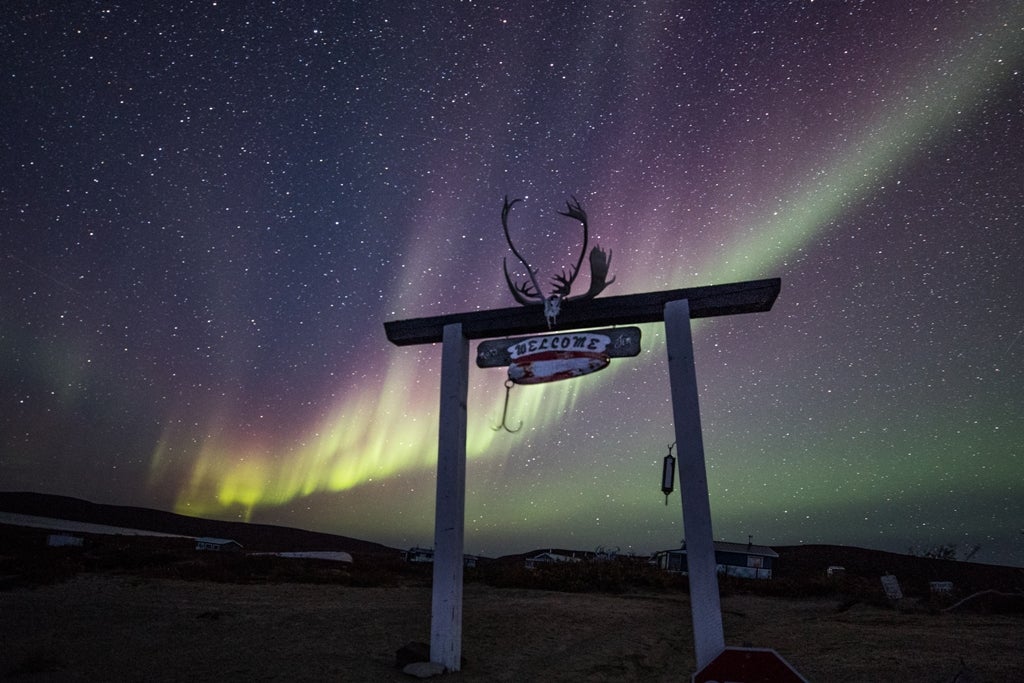 For more information about our extraordinary trips contact us
With a relatively dry climate to enhance the night sky viewing, sweeping landscapes, and a lake right outside your cabin door for reflections, the sheer number of stars and milky way photography will just add to your night time shooting experiences. Take advantage of this remote, uncrowded and beautiful location to experiment with light painting, star-trails, time-lapse or just sit back and enjoy the show.