Your Gateway to Canada's Barrenlands
Welcome to Peterson's Point lake Lodge. We've been offering Trophy Lake Trout Fishing, Photography Workshops and hosting guests from around the world for over 35 years. Our humble and simple beginnings of a tent camp eventually made way for the main lodge and guests cabins that we have today. Our family oriented style means that everyone knows your name and our small groups provide us the ability to offer personalized service. The main lodge with kitchen, dining area, common lounge and northern library provides the opportunity for people who have traveled together, or on their own to enjoy a relaxed and friendly atmosphere. Bonds form quickly here and people often return home with lifelong friendships. Substantial and delicious home cooked meals are complimented with northern inspired cuisine be it locally smoked trout or wild blueberries and cranberries deserts. Special dietary needs can be accommodated (dairy-free, gluten-free, vegetarian). Tanya's meals are memorable and recipes are often requested.
Beyond the daily adventure packed activities, you'll remember the warm hospitality. And, if you think it's a trip of a lifetime you may find yourself returning each year.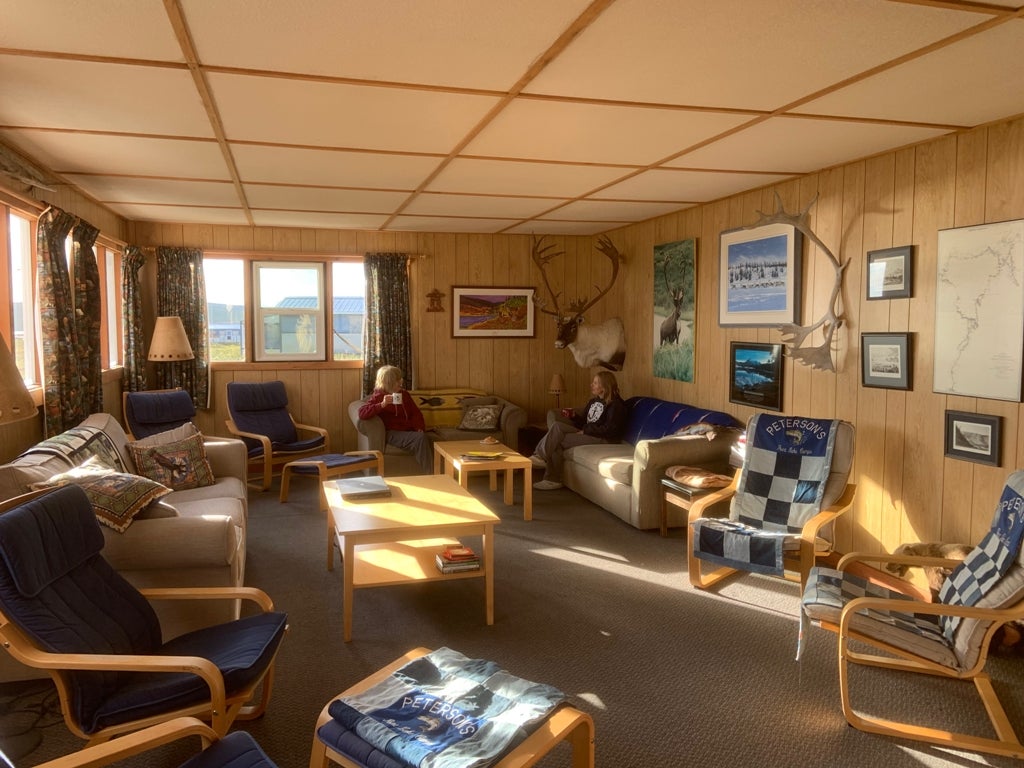 Roughin' It Never Felt So Good!
Our lodge and guest cabins provide a special blend of comfort and adventure, and sets the scene for a fantastic experience, as does your scenic 75 minute float plane flight from Yellowknife to Peterson's Point Lake Lodge. Unplugging from your smart device is optional as Wifi access and satellite telephone are available. We welcome you to be our guest and share in the camaraderie that keeps people returning.
Facilities & Amenities include:
Five Guest Cabins & Suites
Main lodge with dining area, common guest lounge with northern library
Privies/Outhouses
Shower facility.
Wood-fired sauna.
Canoes for use on small lake behind the guest cabins
6 – 16′ Aluminum Watercrafts
Raised garden beds – fresh grown produce and herbs
Screened Gazebo
Small tackle & gift shop
Free Wifi
Other Amenities and items available for guests use:
Proxima and ceiling mounted screen
Rubber boots
Fishing rods/reels
Lifejackets/inflatable life vests
Rain Gear
Tri-pods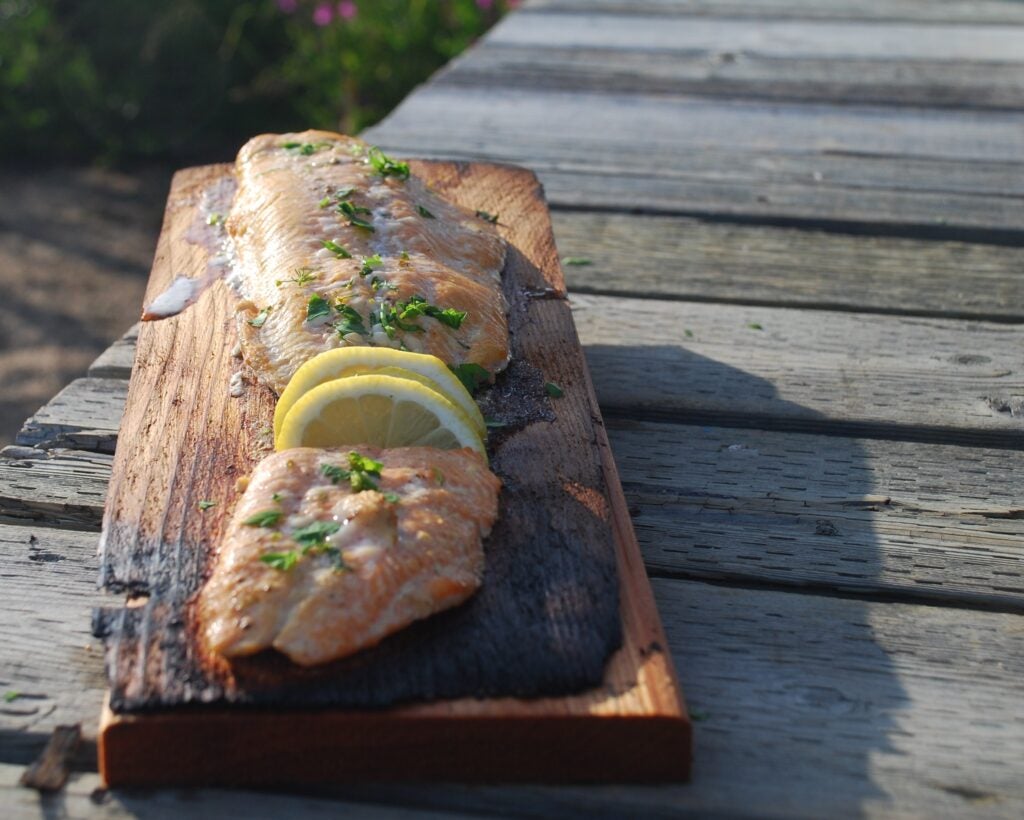 Our season is short, and it goes all too quickly; we're open from July through September.
---
Sustainable practices – OFF grid. ON solar & wind
Peterson's Point Lake Lodge operates on solar and wind power, with the exception of times when the conditions require the use of a generator to run specialized equipment or charge the batteries, you can enjoy the beauty of this pristine environment without noise and light pollution. That being said, we do things a bit different to manage the consumption of fuel, minimize extraordinary expenses and do our part for the environment. We ask the guest keep this in mind with routines that might be part of everyday practice in the city. What does this mean? Guest cabins are clean and simple. Solar light and electrical plug-in.
Other practices include:
Linens and towels are supplied to guest for their entire stay
Laundry – Use of clothes lines whenever possible
The use of raised garden beds to grow fresh herbs, green and onions for meals
Recycle – we fly in items to Yellowknife for recycling where possible
Composting – all food scraps
Rates – Guest Cabin & Suites
All rates are per person and based on shared occupancy. If you are not travelling with someone, you will be signed up to share a room with another person of the same gender at the regular rate. If a single guest prefers to have a private room option we have a single private room rate. Rooms will be assigned based on registration.
"The Peterson Lodge is such a unique experience it is hard to describe to people who have never been to the big north much less the tundra. It is truly a trip we will remember forever. As I said to Amanda when we arrived back in Yellowknife, we went up as customers, we returned as family sharing hugs with everyone. So special!!"
Joe Horler